GSY PREVIEW | X360, PS3, PC
Sunday, October 10, 2010 | 12:40 AM
GSY Preview : Duke Nukem Forever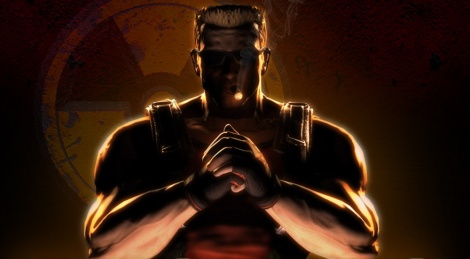 Ok, here we are. The most famous vaporware in the history of video games is eventually coming to life in 2011. 2K and Gearbox were so concerned about fitting with the main character of the game that they invited us in a dim lit and aphrodisiac music hall in Paris. The immersion would have been total if we had met some of these hostesses who usually party along with our pal Duke. But let's get back to the game. We certainly had a special feeling when we finally put our hands on the pad to discover the legendary Duke Nukem Forever, 12 years after the official announcement. Here are our impressions of the short demo, so "come get some!"


We will not let him die without trying something!

Gearbox software CEO Randy Pitchford summed up 12 years of this extraordinary project. His first sentence was like "can you believe this?!" He certainly did not leave humor aside when he delightfully described the backstage of this building process. He even pushed his one man show further, stating that "Duke Nukem Forever is like Bigfoot or the Loch Ness monster: everybody heard about it, nobody ever saw it!" On a more serious tone, he explained us how difficult it was for them to undertake 3D Realm's baby after they went bankrupt. They had the machine progressively running again by recruiting several people from the original development team. All levels are now developped and Randy showed us it was not developed by a just another major studio, but by true fans of the franchise. Our pal Duke hasn't grown any older, and his sense of humor is still on the abrasive, brutal and vulgar side, just like old times. Gearbox did a perfect job bringing back to life a character we had lost sight of for all these years.





Nothing's changed. Well, almost nothing

For the sake of having a story line – you wouldn't expect an intricate scenario in a Duke Nukem game would you? – the game is set 12 years after Duke Nukem 3D. Not sure where this 12 year thing comes from… So Duke has become an international hero after he saved the world from horrendous pig-headed alien villains. He is now a celebrity, and his wealth is unparalleled on planet Earth. But this is not enough for him to settle down. It is quite the contrary since he decided to push the boundaries of outrageousness even further. He could have made the choice of a quiet life, taking advantage of his fortune until his latest days, but any of his plans was meant to be hampered by the aliens anyway. Duke's lifetime foes are back. And they want revenge. During the demonstration, we could even see a group of aliens demolishing a golden statue of Duke. Yet another proof that crime often wreaks havoc in the life of true patriots.





Memories

Now that the scene is set, we are going to try to describe the demo as if you had played it. First image, first contact with the Duke: we found ourselves embodying the famous hero and urinating in a restroom… The thirstiest players will have the opportunity to make this unforgettable moment last for a while and enjoy Duke's tasty comments. Once everything's tucked in and trousers zipped up, you're free to move forward. We felt an impression of déjà vu here since the restroom bore strong resemblance with that of Duke Nukem 3D's first level. We rapidly realized we were in the locker room of a football stadium, while heavily armed were building some tactics on a dry wipe board, similarly to what football players do at half-time. You can wipe the board or even scribble on it if you want, so just let your imagination run free. Once the assault tactic was ready, it was time to enter the arena, and slay a few trigger-happy aliens on the way. We still didn't have any weapon at this point, so we had to use what we had… We walked down a long corridor that lead us out, and found ourselves in a lift that went straight to the centre of the football field. An armored cycloid alien was waiting there, ready for slaughter. The more observant players will easily recognize the tribute to Duke Nukem 3D's first boss. This is yet another pleasant reference for the experienced players that we are. It's all in there: the famous Devastator that fires one rocket per second, and the gore finishing move in which Duke field goals the beast's single eye! At that moment, we started thinking that the game was offering a remake of its predecessor's levels, which is good for nostalgia purposes, but a little worse in terms of novelty… But this is were Gearbox showed us their talent in creating surprise: the sequence we described was actually a game within the game. Mise-en-abime anyone?





Hail to the king!

Because guess who's playing this game, comfortably chilling in his gigantic residence… Duke of course! We noted he was holding a Xbox controller with a custom livery. We do not know if he will be holding a Dualshock in the PS3 version, but we guess so. Then we noticed two blonde heads at the bottom of the screen. Those were simply twins who were pleasing the Duke while he was playing his own game. Duke's everyday duty. After their job was done, the ladies asked Duke what he thought about the game. "After 12 f****** years, it better be good!!" Self-mockery is obviously not what the developers are afraid of, which promises even more surprises of this kind. The second level we played is actually the game's fifteenth. We were in the middle of a desert, driving an all-wheel-drive Monster Truck in an environment that was reminiscent of Rage. The driving and grip sensations of the vehicle were not very good, but we started having fun quite rapidly after face-lifting some aliens with our front bumper. A boost function enables crossing obstacles with a pleasant acceleration effect. Players should note they can also use this boost up to enhance alien splatters upon collision.





Ten ways to slaughter an alien

After some time we ran out of fuel, so we had to walk. At that very moment, several groups of aliens arrived from several parts of the map. It was a great opportunity to try out the weapons offered on this map. Rest assured: all the good old death makers are here this time around. The classic laser aiming pistol which is not very effective. The more powerful, dismemberment-for-all shotgun. And the good old triple barrelled machine gun. Gearbox even included the sticky mines and the famous shrinking gun, which lets you trample on your victims as if they were insects. The laser sniper offers a bit of novelty here. It resembles the microwave beam, and after a headshot, it inflates your foe's head until it explodes. Let's hope we can put our hands on the freezing beam, as well as other toys from our brainless brute's arsenal. After violent fights in the canyon we eventually took control of a fixed machine gun, and showered the wave of enemies dropped by an alien ship, as we took advantage of the usual explosive barrels laid out on the map. Unfortunately, we ended up being overwhelmed by the situation, hurled to the ground by the blow of an explosion. Rest assured though, our seasoned warrior still managed to grant the aliens with an obscene gesture before he collapsed…





Overall impressions

So here we are. After this 12 year wait, we must admit we just didn't believe in anything anymore. We could finally put our hands on a playable version of what has now become a myth in the gaming industry. The risk with this is that we may become too demanding after such a long wait. The game is still far from perfect in its current state. There's nothing mind boggling from a graphical point of view, though the game still looks clean and runs smooth. The driving sensations are clearly lacking as well, but this isn't an essential part of the gameplay. The aiming system also requires some adjustments in order to be comfortable and natural, though there's currently nothing that hampers gaming comfort in any way. In the end, Duke Nukem Forever seems to live up to its predecessor's level. It is humor-packed, and offers several references to the past, ranging from pointless brutality to "disrobed" ladies. It is probably going to be a game to be reckoned with, provided you appreciate its specific universe. As far as we're concerned, we're obviously excited to see more about it!
Again we'd like to thank Balita for translating the whole article. :)
About the game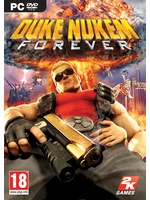 About
Copyright 2007-2016 Gamersyde SARL

$330 of $400 per month
Gamersyde Live
No upcoming streams